Add: EAST OF TAIDONG ROAD,TAIAN,SHANGDONG,CHINA
Tel: 86-538-8565919
Fax: 86-538-8565299
Email: inquiry@cncadeer.com doris@cncadeer.com
PP Welding Biaxial Geogrid
Your position: Home > PP Welding Biaxial Geogrid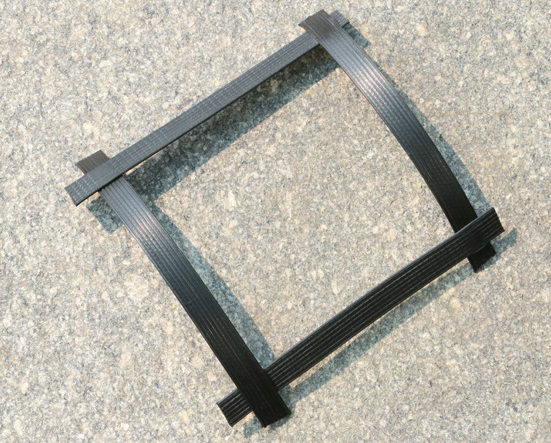 PP Welding Biaxial Geogrid
Tensile strength:20kn-150kn
Roll width:1m-6m
Roll length:50-100m
Color: Black
Product description: PP Welding Biaxial Geogrid,welding geogrid,PP geogrid
Product introduction
PP Welding Biaxial Geogrid
PP welded geogrid is a new kind of environmentally friendly and green construction material, which is added reinforced fiber into polypropylene stretch belt to enhance reinforcement, then welded into shape "#". This material is in high strength, small deformation, corrosion resistant, long service life, convenient installation and low cost, especially able to meet more than 100 years' operating requirements of all kinds of permanent works.
[TYPE]
20-20KN,30-30KN,40-40KN,50-50KN,60-60KN,70-70KN,80-80KN,90-90KN,100-100KN,110-110KN, 150-150KN
Roll width: 2m, 3m, 4m, 5m, 6m
Roll length: 50m, 100m, 150m
[PROPERTIES]
1. High strength
2. Low elongation (break elongation not more than 12%
3. Good flexibility, even cracking, still keeping the function of geogrid.
[TECHNICAL SPECIFICATION]
Item

Art. No.

25-25

40-40

60-60

80-80

100-100

125-125

150-150

Specs

25

40

60

80

100

125

150

Tensile strength(MD/CD),kN/m≥

25

40

60

80

100

125

150

Elongation(MD/CD),%≤

12

12

12

13

13

13

13

Tensile strength at 2% elongation(MD/CD),kN/m≥

10

20

22

35

55

60

85

Tensile strength at 5% elongation(MD/CD),kN/m≥

15

25

40

55

65

90

100

The welding point peeling strength,N≥

30